Browsing all articles from May, 2011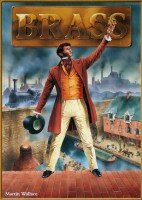 My faithful gaming buddy, Mike, was the last man standing after trying to assemble a game night this week. So we decided to change things up a bit and dig into more heavier fare. He was fortunate to receive a copy of Brass just in time and since it has been on my list of games I needed to try at least once, it made the decision of picking our first game pretty easy.
read more
Day 1: Where are we and what is this all about?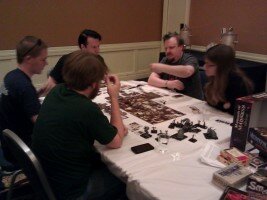 Without ever going to a board game convention I, naturally, didn't know what to expect. Weeks before it started I went through the events catalog and marked down a bunch of events, listed on the Kublacon website, that I wanted to take part in. When we first arrived it was pretty obvious that the heart of the convention was just finding an open table, some friends (or strangers) and playing whatever game you happened to have with you at the time. By the time we arrived, at 11:00AM on Saturday, just about every table designated for open gaming was full of people rolling dice, flicking discs or shuffling cards.
read more

Follow me on Twitter!
Subscribe!
Be the first to know when new content is added!
Click here to subscribe
Recent Articles
Most liked posts
Other Cool Stuff
More game sites
Board Game Geek
Board Game Reviews by Josh
Dice Hate Me
Giant Fire Breathing Robot
Little Metal Dog
MetaGames
The Dice Tower
The Game Aisle
The Gaming Gang
The Great Game Gate
Unboxed: The Board Game Blog